M521 Radial Stick Mount for AXI22xx motor


All Aluminum, CNC design for the popular 10x10mm stickmount solution.

☆ set ☆

Outrunner motor Radial Stick Mount
The AXI 22xx series, Hacker A20 series and himax outrunner motor and GS outrunner motor it will be able to use.
Being identical with heat goods Outrunner Motor Mount, it uses in the airplane which has the square lumber.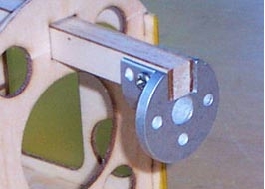 M521 Radial Stick Mount for AXI22xx motor